How to access the Hidden/Showroom timer feature in the app:
1- Select the Timers tab from the bottom of the screen.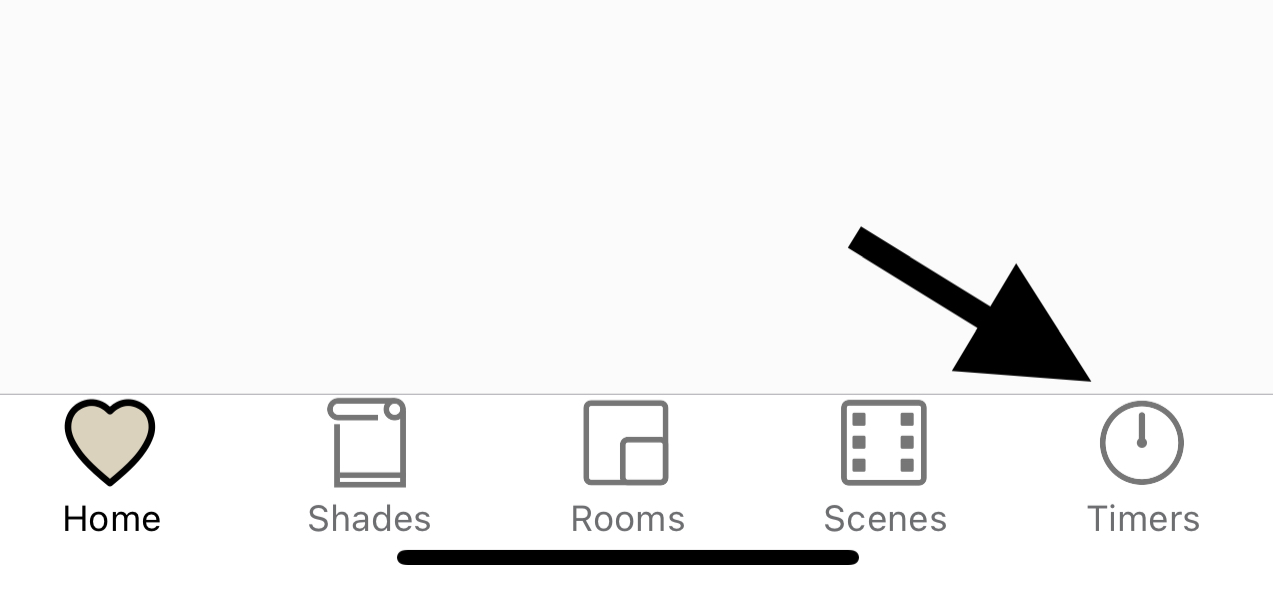 2- Press Create a Timer button or press the + icon on the top right corner.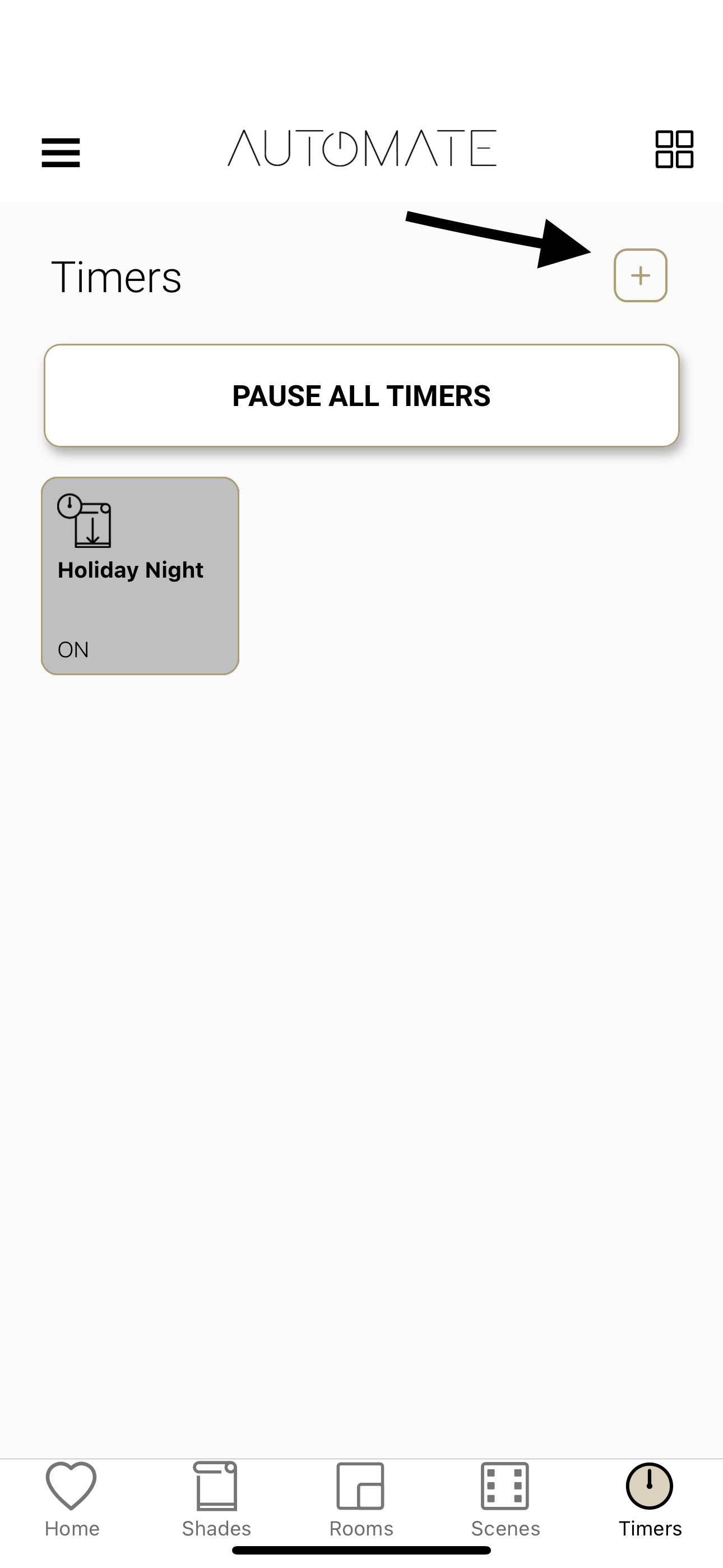 3- Select or create a custom name in Step 1 and on Step 2 select any of the Images for your timer.

4- Now in Step 3, c
hoose from an already created scene or a single shade and press Next.
5- To access the Hidden/Showroom Time feature, press and hold the Time-Based button in step 5.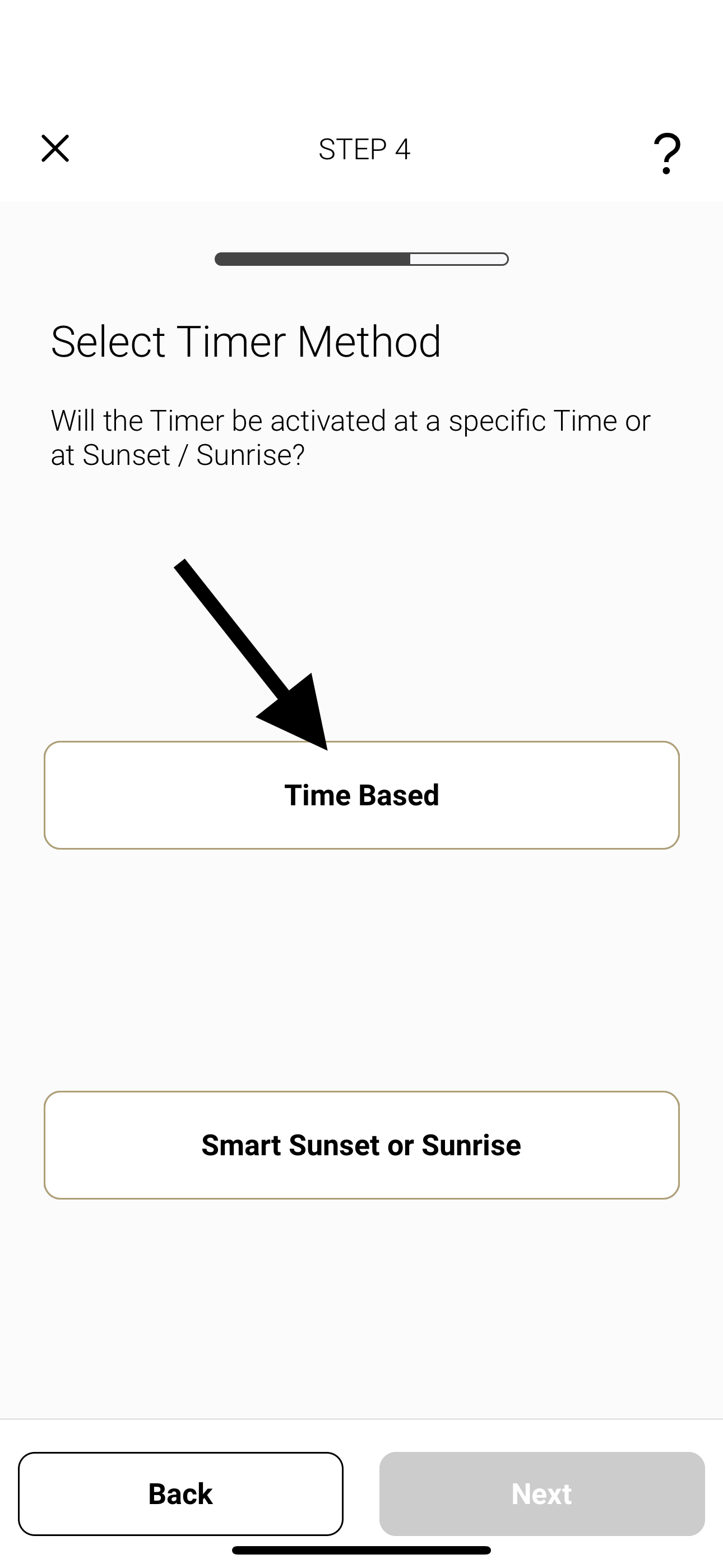 6-
From this menu, you can select from the options and press Save to save your new timer.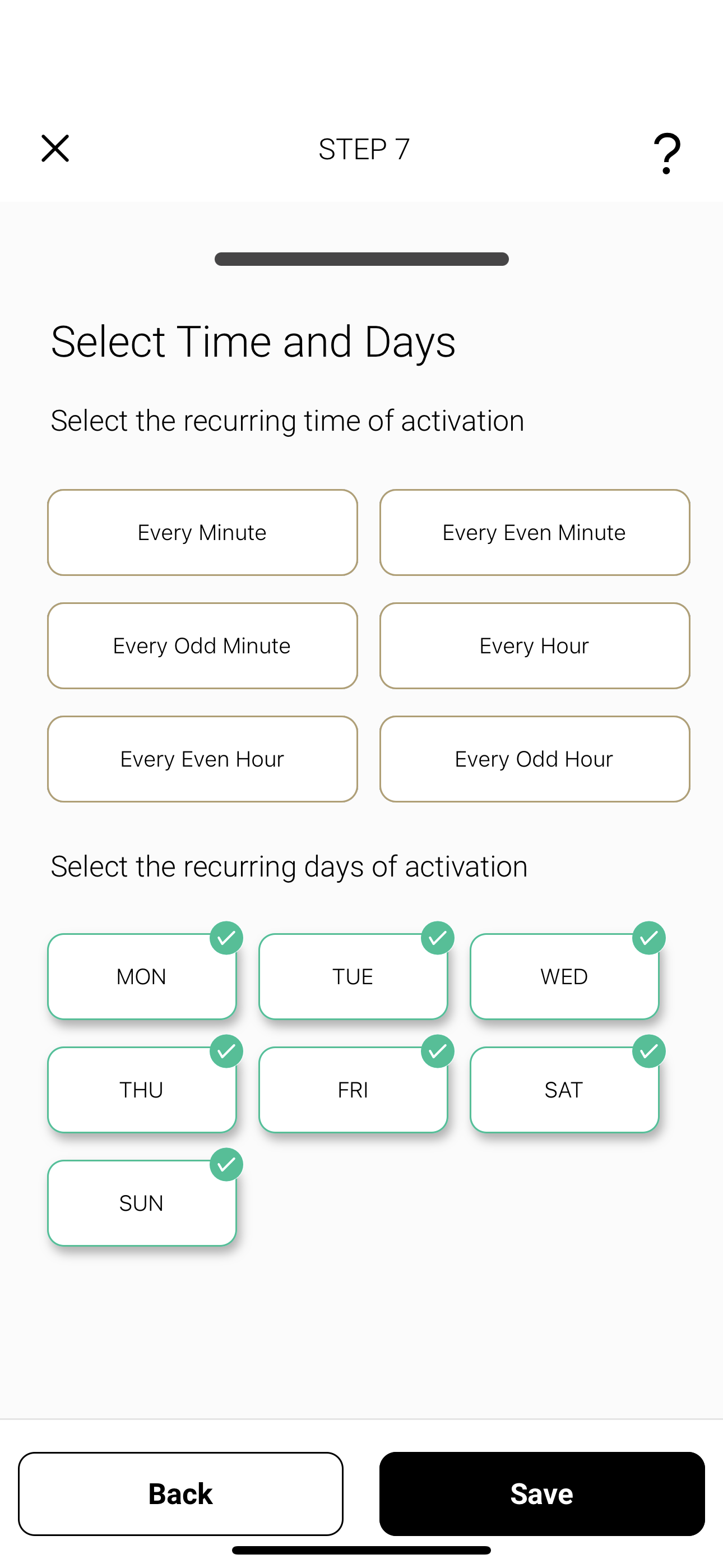 Related Articles

How to share and access the hub as a Shared User

This process grants secondary users "guest" access to the shades. They won't have administrative rights to edit shades. Primary user will need to share the hub 1. Open the Pulse 2 app, click on the location that was created. 2. Under "Hubs" the hub ...

How Do I Create Scenes and Timers?

Scenes: Creating a scene allows you to send a group of shades to a customized position at the touch of a button. You can also 'Capture' a Scene. You can preset the shades to the desired position with a remote and capture that scene within the app. ...

Pulse 2 App Icon Descriptions

There are numerous icons within the Pulse 2 app that each could mean different things. Below is an explanation into what each icon portrays. Pulse 2 App Icons Relevant Documentation Automate Pulse 2 Programming Instructions Related Products Automate ...

How Do I Change My App Password?

In the case of a forgotten password, or a general need to change your password, there is an option at the login screen to change your account password. How to Change Your App Password To Begin: 1. Within the login screen, select "Don't Remember Your ...

How Many People Can Use the App at Once?

How Many People Can Use the App at Once? The app can be accessed by multiple users from the same account. It is also possible to assign up to 4 Non-Admin users. The maximum is 5 users per account. Relevant Documentation Automate Pulse 2 Programming ...