This process grants secondary users "guest" access to the shades. They won't have administrative rights to edit shades.
Primary user will need to share the hub
1. Open the Pulse 2 app, click on the location that was created.

2. Under "Hubs" the hub will be listed, click on the hub that you wish share.

3. Click on "Invite User" and enter the email address
(case sensitive)
that you wish to share the hub with.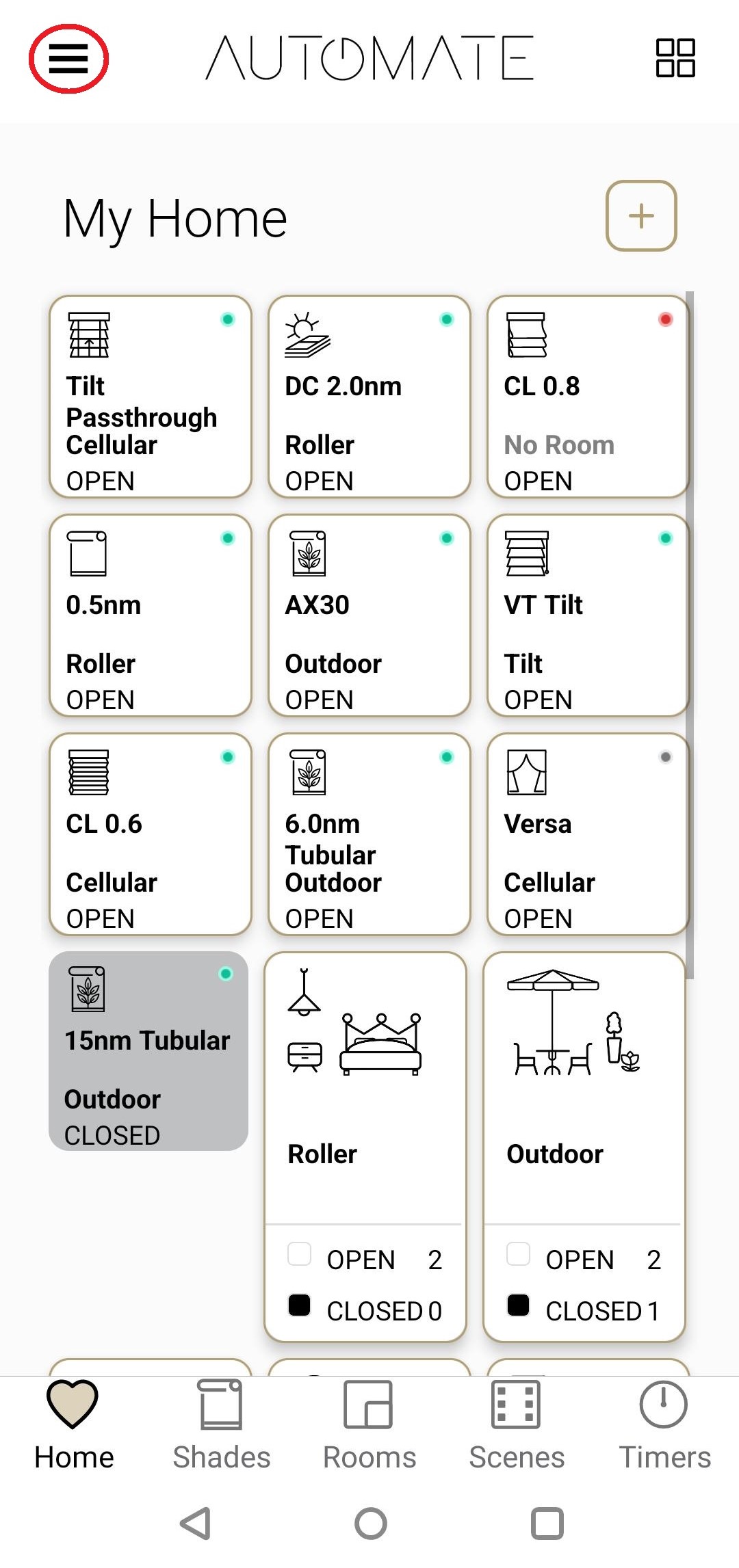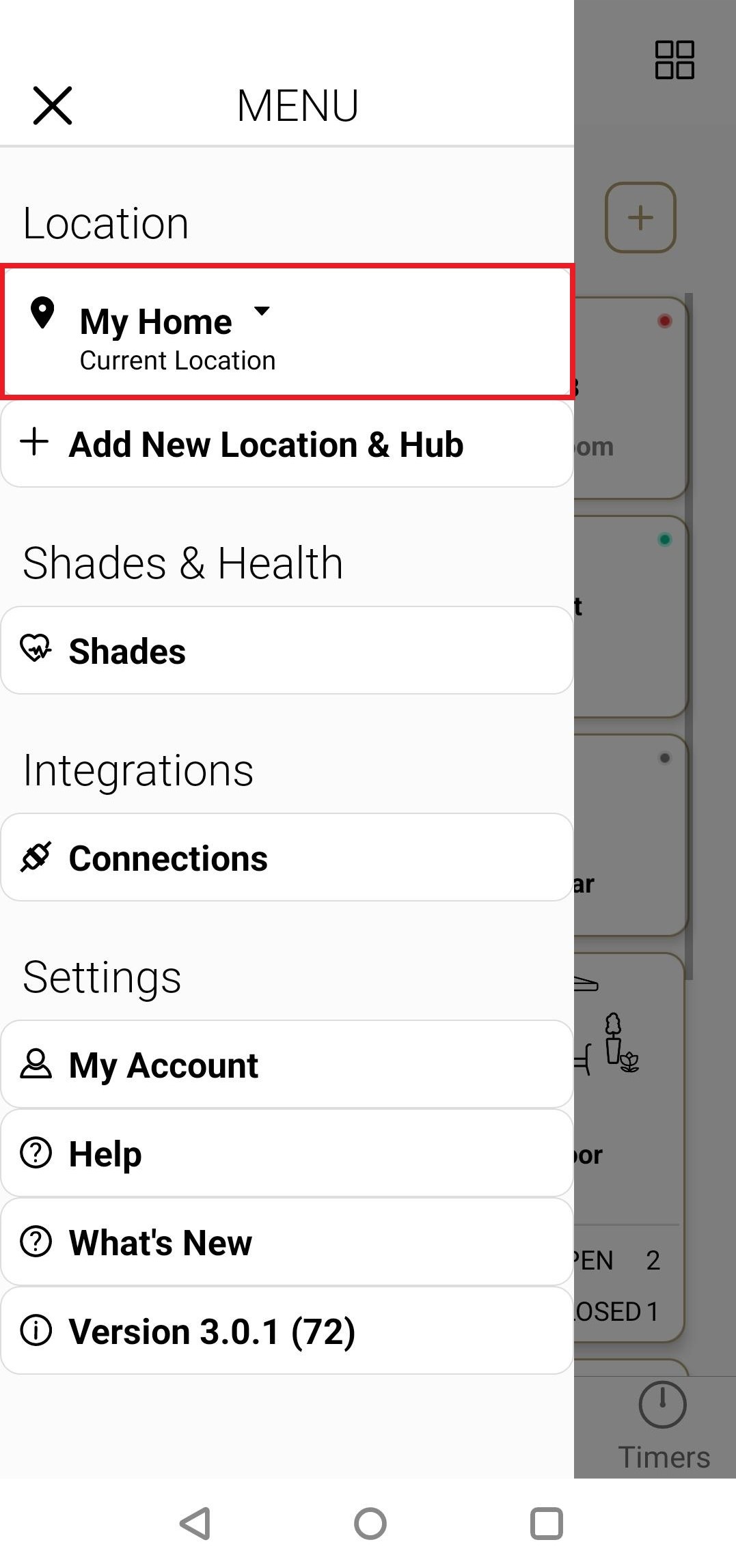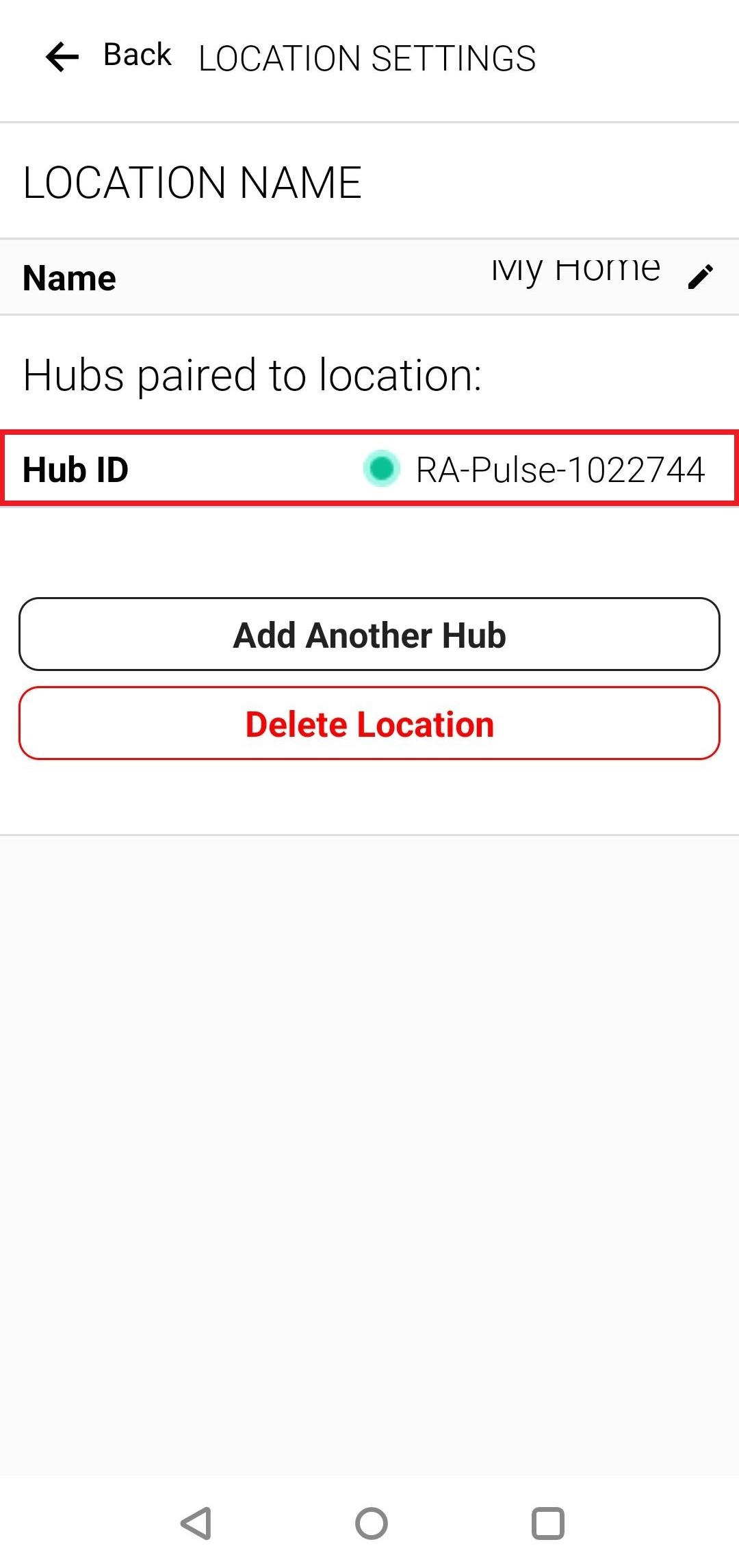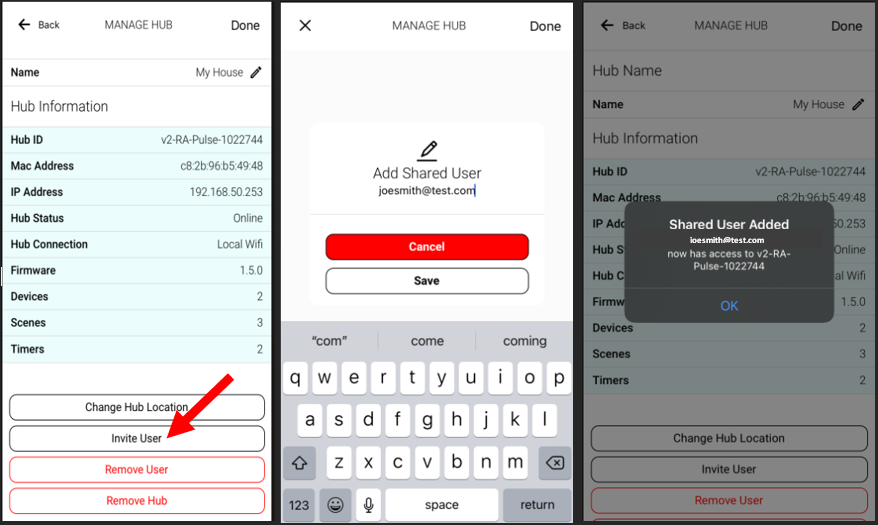 Secondary User:
1. Open the Pulse 2 app and ensure you are logged in under the correct account.
Click on the 3 lines and click "Account" to confirm
2. Once the account has been confirmed, click "back" and then click on "Add New Location" under location

3. Once the location has been created, click on "Add New Hub"

4. Click on "Connect to shared hub"

5. The hub that was added under the admin email, will show as an option. Select it and finalize the pairing.