Deleting a Shade From the Pulse 2 App
If you are having issue with a device/shade when utilizing the Pulse 2 app, it may be recommended to delete and re-add the problematic device.
How To Delete A Device

Long press (2 seconds) a tile. i.e. 0.5nm highlighted in red below.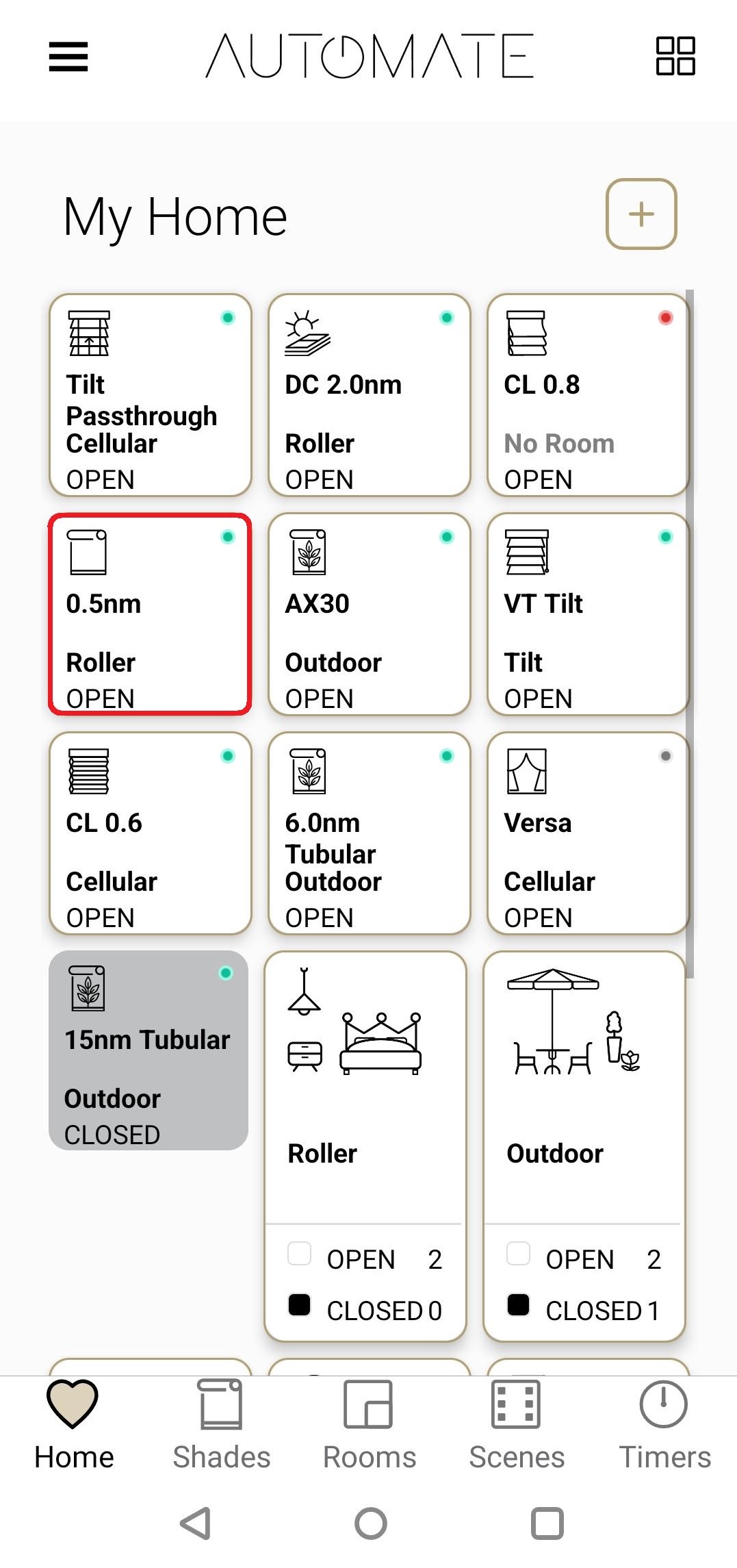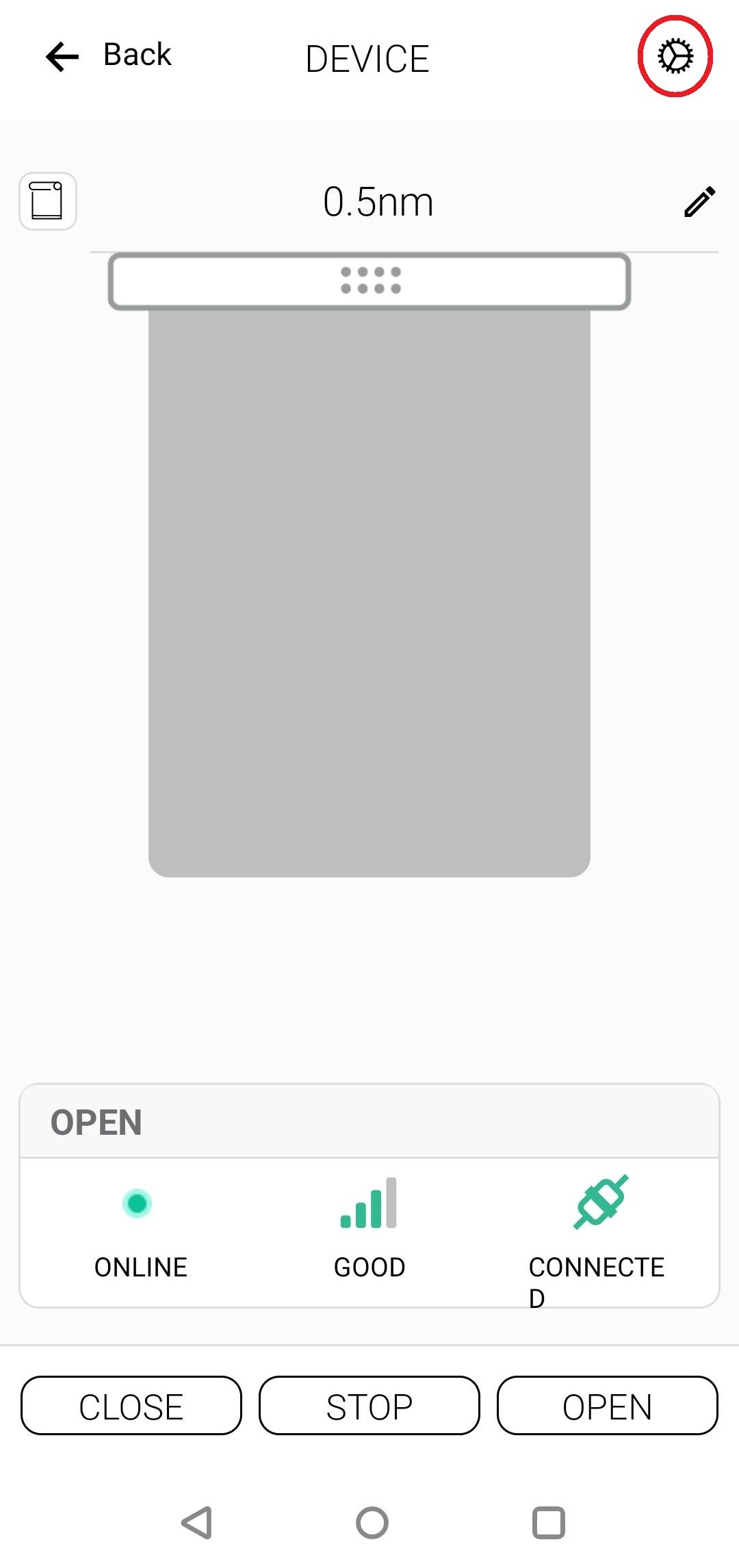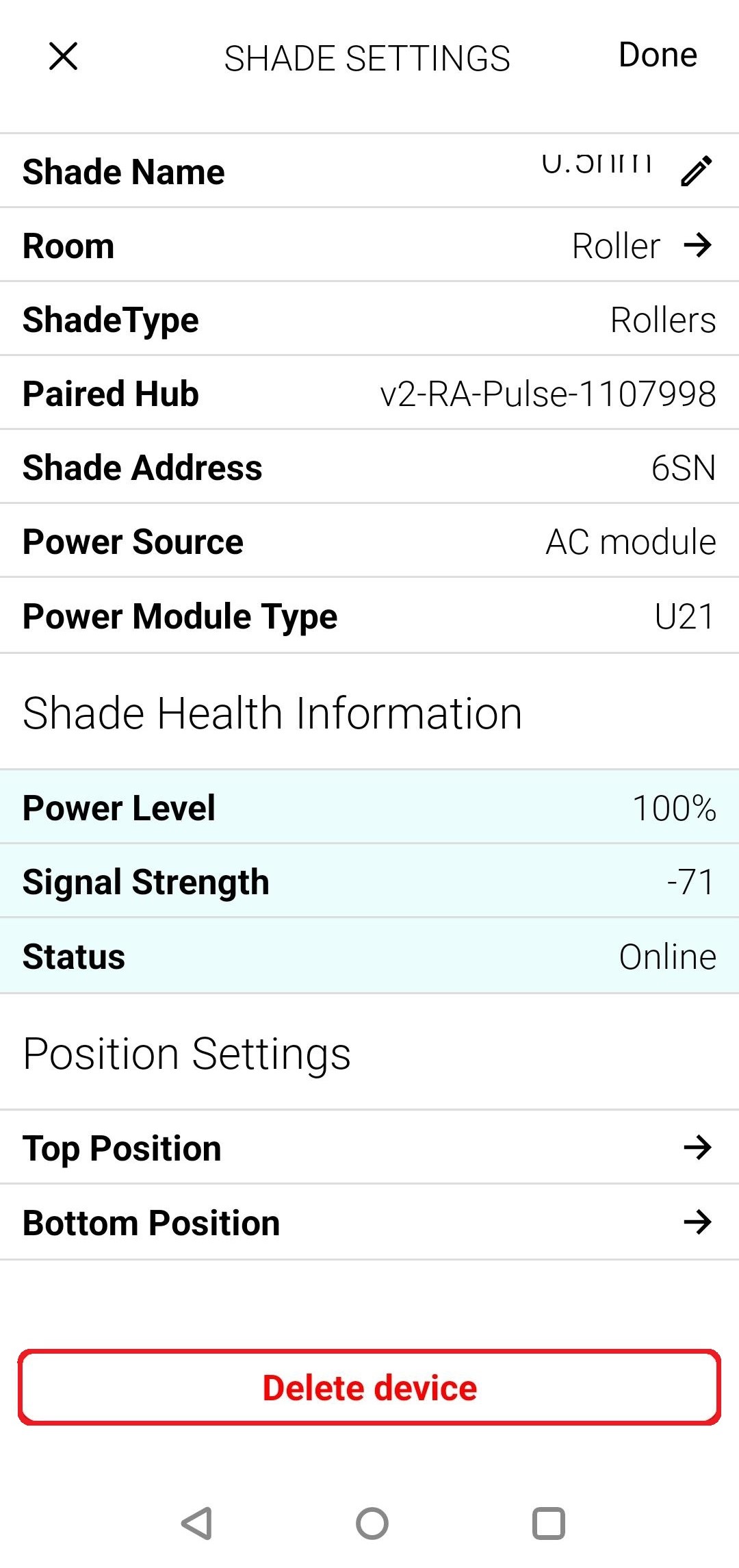 Relevant Documentation

Related Articles

Pairing A Pulse 2 Hub [iOS - Apple]

The Pulse 2 hub is certified with Apple Devices and has native HomeKit integration. This means you can control Siri with voice commands the moment you setup your hub and shades! Follow the below instructions for pairing via iOS devices. You cannot ...

Should I Get a Pulse 2? - Pulse 2 Brochure

Yes, the Pulse 2 is your key to integration and automation. Bring your shades into the smart home world with the Pulse 2 Hub! The Pulse 2 Hub is required for any integration, phone, or voice control Why Should You Get a Pulse 2 Hub? Relevant ...

How to share and access the hub as a Shared User

This process grants secondary users "guest" access to the shades. They won't have administrative rights to edit shades. Primary user will need to share the hub 1. Open the Pulse 2 app, click on the location that was created. 2. Under "Hubs" the hub ...

Shade Signal Strength Troubleshooting

How To Improve Shade Signal Strength Some ways to improve the signal strength are to: Adjust the antenna on the device Adjust the hub location, ensuring it is lying horizontal and central to the shades Add a Repeater to help boost the signal or a ...

How Do I Link My Shades With Alexa?

User can also link our Pulse 2 Hub with Amazon's Alexa. After linking Alexa with Pulse 2 Hub, user can say commands like "Alexa, open shade NAME" , "Alexa, Close shade NAME", or "Alexa Set shade NAME to 30 percent". Keep in mind that whatever is your ...