Adjusting Room Favorite Percentage
A room favorite position allows you to send an entire room to a customized favorite position at the touch of a button.

Please note that 100% is open and 0% is closed.
Press and hold the Room tile for 2 seconds. This will open up 'Manage Room.' Here you'll press and hold the current favorite percentage i.e. 50% to edit the value.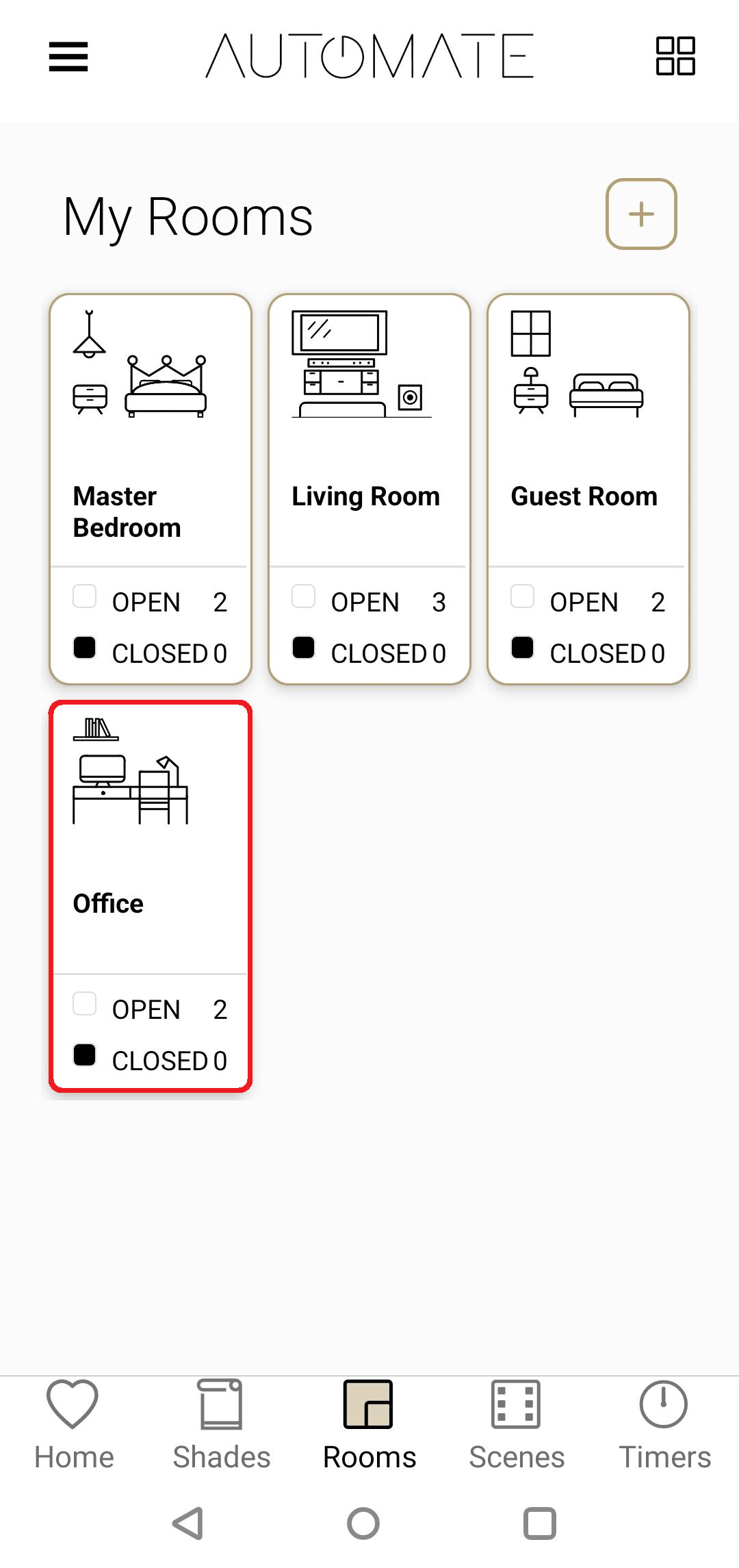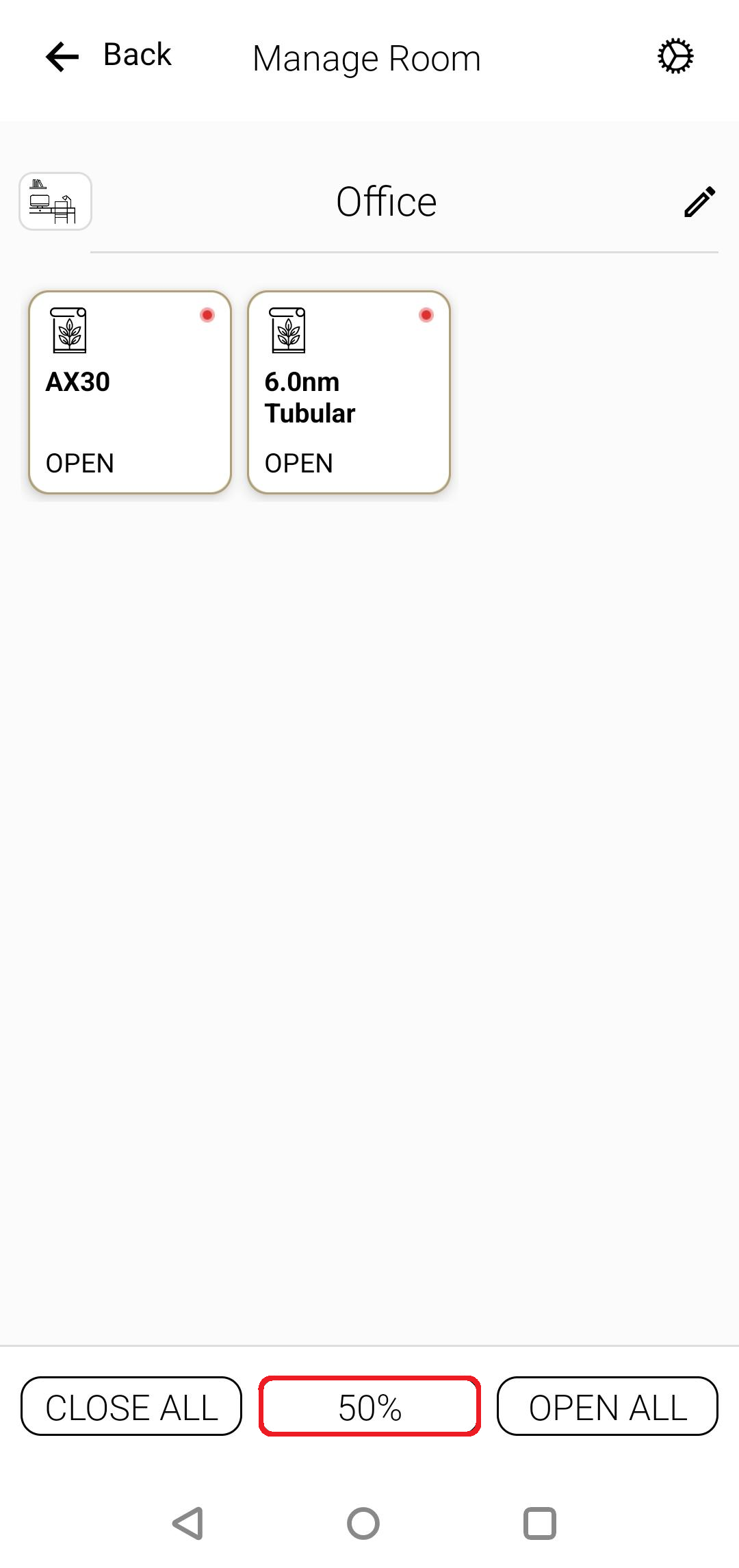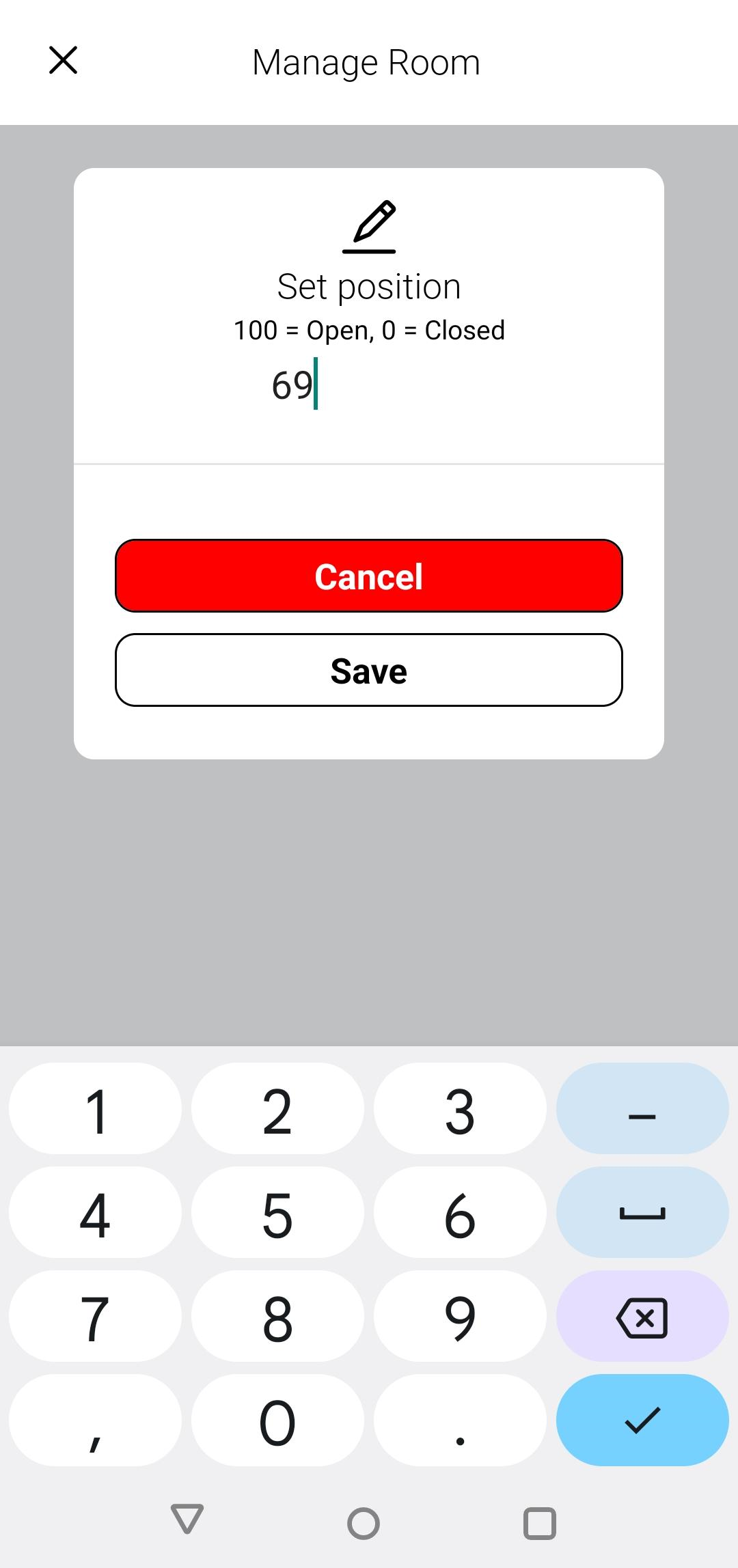 If you have Sheer or Zebra style shades, you may find to have the shades 'Closed' requires them to be set to 2% or 3%. You can adjust your room favorite position to help you achieve this.
Relevant Documentation

Related Articles

How Do I Set a Favorite Position?

A favorite position can be called upon if set. This allows you to set your shade at a certain percentage and call to it when needed. How to Set a Favorite Position If you'd like to watch a video regarding this, please click here. Relevant ...

How Do I Adjust My Limits?

If an upper or lower limit is incorrect, there is the ability to adjust your limits. Confirm your remote is not locked How to unlock remote. In addition we have a video on how to Adjust Shade Limits How to Adjust Your Limits ADJUSTING UPPER LIMIT: ...

How Do I Adjust Limits In the Pulse 2 App?

Adjusting limits is an easy and quick process. Should you want to adjust your shade's limits via the Pulse 2 app, please see below. How To Adjust Limits in the Pulse 2 App Relevant Documentation Pulse 2 Setup Guide - iOS Pulse 2 Setup Guide - ANDROID ...

Adjusting the voltage for DC Power Panel

Automate motors are compatible with our Automate DC panel. Please ensure the panel and motors are Rollease Acmeda. The DC Panel has a voltage adjuster, trim pot (see picture below). The trim pot will need to be adjusted to obtain the correct voltage, ...

Pairing Shades & Adding Rooms

Once you pair the Pulse 2 hub to the app, you will be prompted to 'Pair a Shade' If you would like to add additional shades or Rooms which allow for group control, see the instructions below When Pairing with 'REMOTE' make sure you wait for a ...